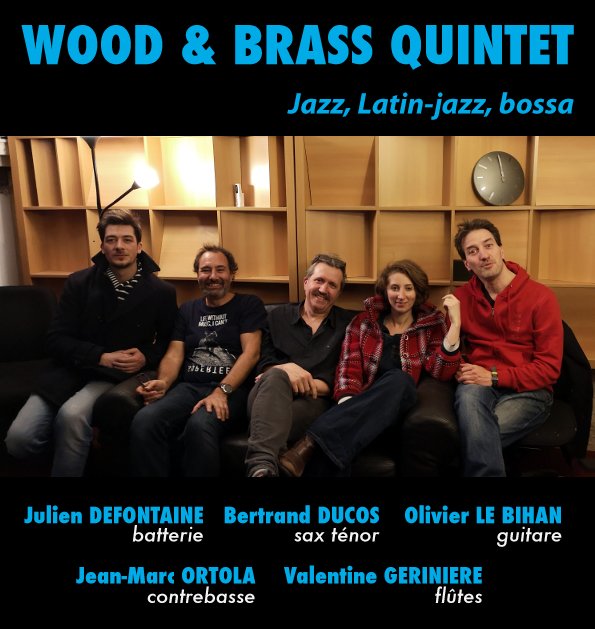 The WOOD & BRASS QUINTET was founded in 2012 by five friends and experienced musicians :
Valentine Geriniere (flutes), Bertrand Ducos (tenor sax), Olivier Le Bihan (guitar), Jean-Marc Ortola (double bass) and Julien Defontaine (drums).
The band enjoys playing arrangements of Jazz and Latin Jazz standards, bossa novas, as well as original compositions and jazz arrangements of pop songs.
The WOOD & BRASS QUINTET performs in clubs and runs evening events (cocktails, weddings).
Simone (F.Foster) Listen
Let's Eat (Steve Swallow) Listen
Walk Soft (Jim Hall) Listen
Sweet Georgia Bright (C. Lloyd) Listen
Gentle Piece (Kenny Wheeler) Listen
Recado (D.Fereira) Listen